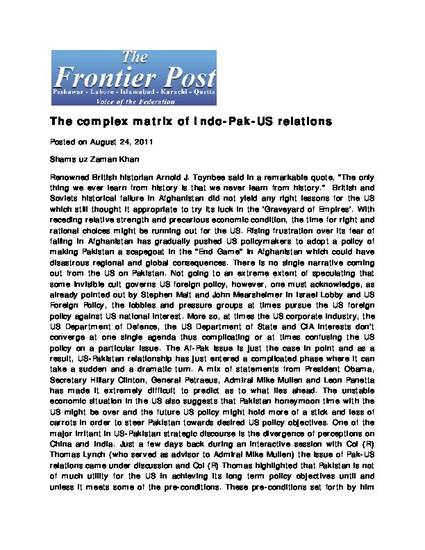 Other
Complex matrix of Indo-Pak-US Relations (Frontier Post) 2011
(2011)
Abstract
Define the complex relationship between India, Pakistan and the US focusing on the converging and diverging points.
Keywords
Pak-US relations,
Indo-Pak relations,
US policy in South Asia,
Pakistan security issues.
Publication Date
Summer August 24, 2011
Citation Information
Zaman, Shams uz, "The Complex matrix of Indo-Pak US Relations",
Frontier Post,
August 24, 2011.