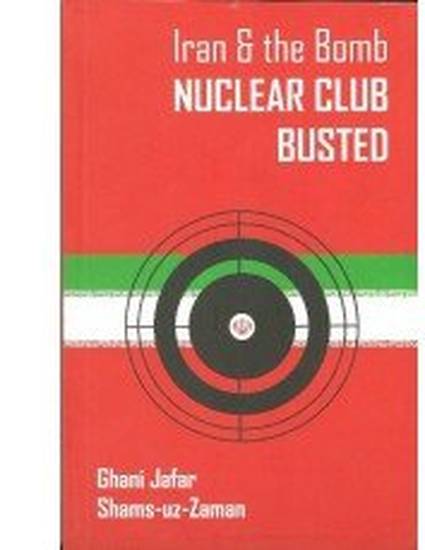 Book
Iran and the Bomb: Nuclear Club Busted
(2013)
Abstract
Ghani Jafar's and Shams uz Zaman's book "Iran & the Bomb: Nuclear Club Busted" is the first book on the topic by Pakistani scholars.
It is not difficult to discern where Jafar's sympathies lie. He makes no bones about it. He is a veteran Iranian hand. He has worked in Iran and has been a keen observer of that country. He understands the ethos of the Iranian people and the working of their leadership. Based on his experiences and deep analysis, Jafar has tried to dispel the clichéd character of the Iranian nuclear programme. Drawing extensively from media reports, he has built a persuasive case. Not unnaturally, Jafar laments the Western double standards of tolerating Israel, an undeclared nuclear weapon State and providing India dual-use nuclear technologies without officially acceding to the capstone nuclear Non-Proliferation Treaty (NPT).
The last part outlining the regional context written by Shams-uz-Zaman is especially worth reading. He is a new scholar in the field, holding M.Phil degree in "Strategic and Nuclear Studies". His understanding on the nuclear issues is clear and concise. He provides the Pakistani nuclear policy-makers relevant pointers to steer their policy in the required direction.
No matter what your official or unofficial position is on the Iranian nuclear programme, I would strongly urge you to read this book. It will help provide you another perspective on a subject which has in recent years become extremely controversial.
Keywords
Iran,
Nuclear,
Pakistan,
Middle East,
Arab World,
Nuclear proliferation,
World Politics,
EU,
US,
WMDs,
Defence,
Persia
Publication Date
May, 2013
Citation Information
Iran and the Bomb: Nuclear Club Busted. 1 stRawalpindi(2013)
Available at: http://works.bepress.com/shams_zaman/23/