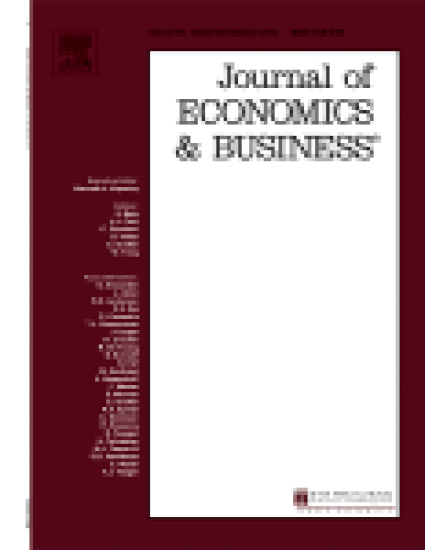 Article
Managerial risk taking incentives, corporate social responsibility and firm risk
Journal of Economics and Business (2019)
Abstract
We examine if and how corporate social responsibility (CSR) affects the relation between risk taking incentives of CEO compensation (i.e., vega of CEO compensation) and measures of firm risk. Empirical results show that vega has a positive and significant effect on firm risk only in low CSR firms that attempt to maximize only investing stakeholders' interests. In high CSR firms, that attempt to balance the interests of both investing and non-investing stakeholders, vega has no effect on firm risk. These findings are consistent with previous work that finds that CSR goals alter firm behavior as it tries to accommodate the (often divergent) interests of other stakeholders beyond the traditional shareholders.
DOI
https://doi.org/10.1016/j.jeconbus.2018.07.004
Citation Information
Atreya Chakraborty, Lucia Silva Gao and Shahbaz A Sheikh. "Managerial risk taking incentives, corporate social responsibility and firm risk"
Journal of Economics and Business
Vol. 101 (2019) p. 58 - 72
Available at: http://works.bepress.com/shahbaz_sheikh/20/