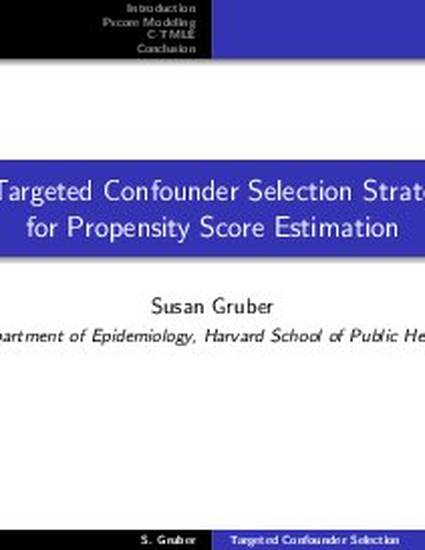 Presentation
A Targeted Confounder Selection Strategy for Propensity Score Estimation
McGill University (2013)
Abstract
These slides provide an introduction to data-adaptive propensity score estimation, and the collaborative targeted maximum likelihood estimator (C-TMLE) of van der Laan and Gruber. The notation has been greatly simplified, which makes the work accessible to a more general audience, but loses a little in the translation.
Keywords
C-TMLE,
propensity score,
data-adaptive estimation,
introduction
Citation Information
Susan Gruber. "A Targeted Confounder Selection Strategy for Propensity Score Estimation"
McGill University
(2013)
Available at: http://works.bepress.com/sgruber/29/