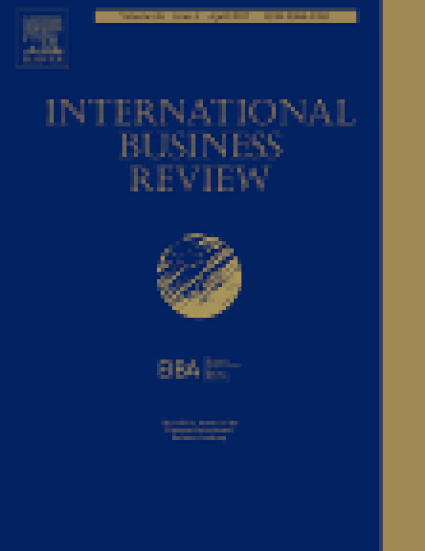 Article
Building Trust Early: The Influence of First and Second Order Expectations on Trust in International Channels of Distribution
International Business Review (2003)
Abstract
Scenario-based survey data from export managers in the U.S. and Peru are used to explore interactive decision-making in an international distribution channel context. Export managers' first and second order expectations [J. Acad. Market. Sci. 13 (1985) 4] are operationalized in terms of affect- and cognition-based trust mechanisms [Soc. Forces 63 (1985) 967] and are examined in relation to multi-stage interactive decision-making. Findings suggest that building trust early is more dependent on matching, rather than exceeding, a partner's expectations. In addition, managers who heavily weigh their beliefs of what others expect of them in decision-making, tend to make affect-based decisions in the early stages of an interorganizational relationship. Finally, consistent with culture-based theories on in-group/out-group orientation, Peruvian export managers were more likely than US export managers to focus on a more instrumental, or cognitive, approach to building an initial export–import relationship.
Publication Date
August, 2003
DOI
10.1016/S0969-5931(03)00037-4
Citation Information
Marshall, R. S. (2003). Building trust early: The influence of first and second order expectations on trust in international channels of distribution. International Business Review, 12 (4): 421-443.