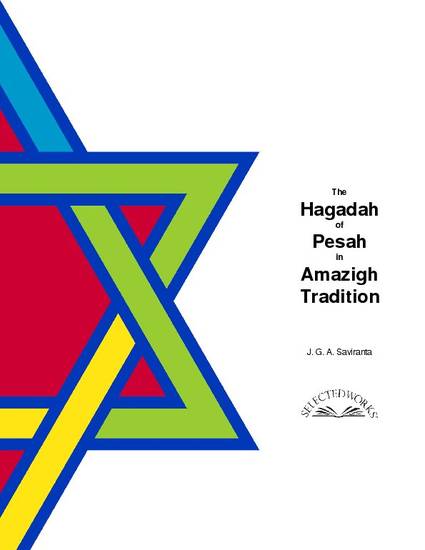 Dissertation
The Hagadah of Pesah in Amazigh Tradition
(2015)
Abstract
This document examines the text of the Hagadah of the Jewish festivity of Pesah as celebrated by the North African Amazighs of Tinghir in Morocco. Its beginning presents an overview of the history and the cultures of the Amazigh, Jewish, and Judeo-Amazigh communities in North Africa. The celebration of Pesah, as a milestone in Jewish creed and history, is studied within the North African context and with particular attention to the local Hagadah translations. Among these translations, the Judeo-Amazigh text of Tinghir represents one of the few if not the only known text in existence in a Judeo-Amazigh language. A transliterated excerpt of this text is provided along with an English translation; the Hebrew and Judeo-Tunisian texts are included for comparison as well. Furthermore, the Judeo-Amazigh text is analysed, and the role of each language as well as their overall dynamic are evaluated, and examples of distinctions between the Judeo-Amazigh and the Hebrew texts are listed. Comparisons between the different North African texts and traditions suggest that taking the Amazigh aspect into account, as opposed to the mostly Arabocentric approaches used in the analysis of the history and the texts of North African Jewish communities, would provide a more comprehensive understanding of the particularities of the region.
Keywords
Hagadah,
Haggadah,
Haggada,
Hagada,
Pesah,
Pesach,
Magid,
Maggid,
Judaism,
Judeo-Amazigh,
North Africa,
Amazigh,
Tamazight,
Translation
Publication Date
December, 2015
Citation Information
J. G. A. Saviranta. "The Hagadah of Pesah in Amazigh Tradition" (2015)
Available at: http://works.bepress.com/saviranta/8/
Creative Commons license
This work is licensed under a Creative Commons CC_BY-SA International License.