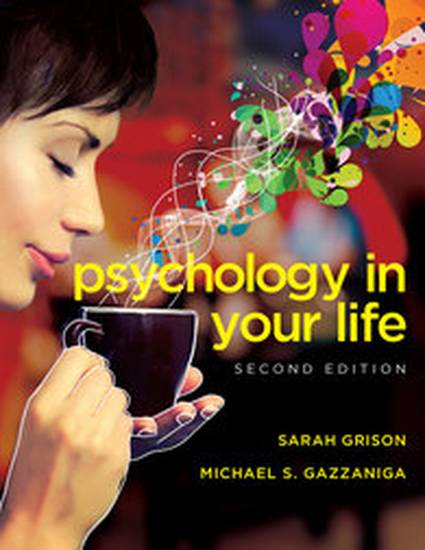 Book
Psychology in Your Life, 2nd Edition
(2017)
Abstract
Psychology in Your Life
 was created with the realities of the modern classroom in mind–the text and the media (including an interactive ebook) get students actively engaged with the topics, show them how psychology can be relevant to their lives, and teach them how to be critical consumers of information.
Table of Contents: 1. Introducing the World of Psychology
2. The Role of Biology in Psychology
3. Consciousness 
4. Development Across the Life Span
5. Sensation and Perception 
6. Learning
7. Memory
8. Thinking and Intelligence
9. Motivation and Emotion
10. Sex, Gender, and Sexuality
11. Health and Well-Being
12. Social Psychology
13. Self and Personality
14. Psychological Disorders 
15. Psychological Treatments
Appendix A: Analyzing Data in Psychological Research
Appendix B: Quizzes 
Keywords
Developmental psychology,
Textbook,
Introduction to Psychology
Publication Date
June, 2017
Publisher
W.W. Norton & Company, Inc.
Citation Information
Sarah Grison and Michael Gazzaniga. Psychology in Your Life, 2nd Edition. (2017)
Available at: http://works.bepress.com/sarah-grison/11/