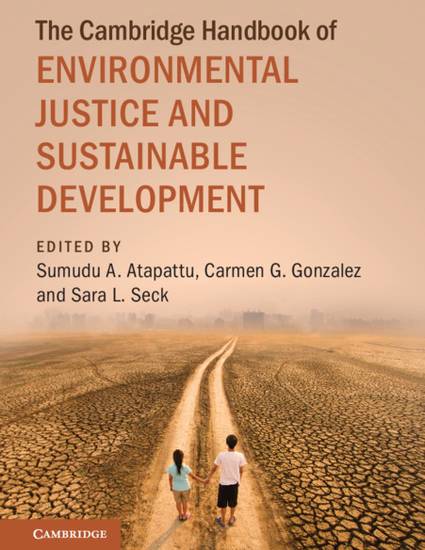 Book
The Cambridge Handbook of Environmental Justice and Sustainable Development
(2021)
Abstract
Despite the global endorsement of the Sustainable Development Goals, environmental justice struggles are growing all over the world. These struggles are not isolated injustices, but symptoms of interlocking forms of oppression that privilege the few while inflicting misery on the many and threatening ecological collapse. This handbook offers critical perspectives on the multi-dimensional, intersectional nature of environmental injustice and the cross-cutting forms of oppression that unite and divide these struggles, including gender, race, poverty, and indigeneity. The work sheds new light on the often-neglected social dimension of sustainability and its relationship to human rights and environmental justice. Using a variety of legal frameworks and case studies from around the world, this volume illustrates the importance of overcoming the fragmentation of these legal frameworks and social movements in order to develop holistic solutions that promote justice and protect the planet's ecosystems at a time of intensifying economic and ecological crisis.
Keywords
Earth and Environmental Sciences,
Law: General Interest,
Law,
Human Rights,
Environmental Policy,
Economics and Law
Publication Date
March, 2021
Editor
Sumudu A. Atapattu, Carmen G. Gonzalez & Sara L. Seck
Publisher
Cambridge University Press
Citation Information
Sumudu A. Aptapattu, Carmen G. Gonzalez & Sara L. Seck, eds,
The Cambridge Handbook of Environmental Justice and Sustainable Development
(Cambridge: Cambridge University Press, 2021).