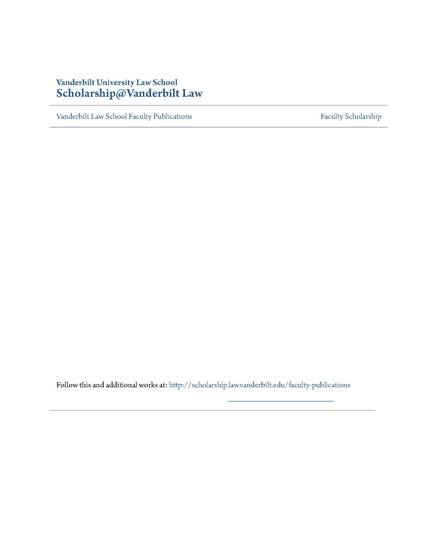 Article
Ineffective Assistance of Counsel Before "Powell v. Alabama": Lessons from History for the Future of the Right to Counsel
Iowa Law Review
Publication Date
1-1-2014
Keywords
common law agency,
jurisprudence,
ineffective assistance of counsel
Abstract
In the first Part of this Essay, I outline the common law agency rule that precluded reversal of a judgment on the basis of counsel negligence. While this rule was developed in civil litigation, state judges also applied it in criminal appeals. In many states, judges continued to apply the rule strictly through the 1920S or even later.35 However, from the 188os through the 1920s, some state judges moved toward a more flexible application of the rule in criminal cases. Though judges still recited the traditional rule that counsel negligence could not be grounds for a new trial, they now embellished that rule with caveats suggesting that there might be a loophole for exceptional cases. In the second Part, I trace how state judges opened up that loophole in the 1920s and began to reverse criminal convictions in cases of egregious attorney incompetence. I describe two of these cases in detail: People v. Nitti, the 1924 Illinois case with which I opened the Essays0 ; and Sanchez v. State, a 1927 Indiana case.3? Finally, I conclude with a brief discussion of Powell v. Alabama, in which the U.S. Supreme Court ratified and constitutionalized the nascent doctrine on "ineffective" counsel.35 As I show with this Essay, Powell was not the beginning it is often portrayed as, but a turning point in the long history of the American right to counsel.
Citation Information
Sara Mayeux. "Ineffective Assistance of Counsel Before "Powell v. Alabama": Lessons from History for the Future of the Right to Counsel"
Iowa Law Review
Vol. 99 (2014) p. 2161
Available at: http://works.bepress.com/sara-mayeux/8/