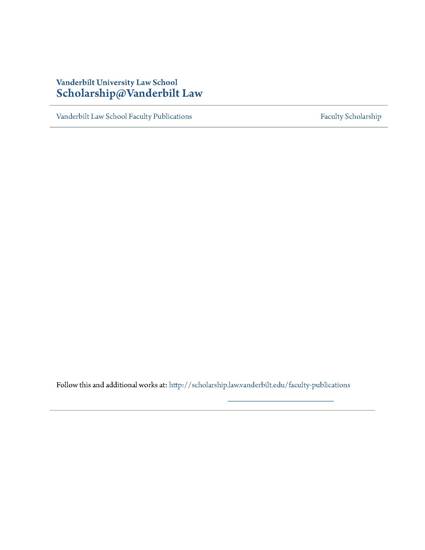 Article
The Origins of Back-End Sentencing in California: A Dispatch from the Archives
Stanford Law & Policy Review
Publication Date
1-1-2011
Keywords
parole policy,
criminal law,
sentencing
Abstract
In recent years, policy analysts have generated a small body of literature about the practice of "back-end sentencing," observing that California uses parole revocation in lieu of criminal prosecution for a surprisingly high number of cases, including many that would otherwise be considered serious crimes. Some of these offenders may be getting away with far shorter sentences than if their conduct were prosecuted criminally. Surely others are being railroaded into serving time for charges of which they could never be convicted beyond a reasonable doubt. And many are being cycled in and out of prison on fairly minor violations for which a state prison stay, even a short one, may be overkill.
Citation Information
Sara Mayeux. "The Origins of Back-End Sentencing in California: A Dispatch from the Archives"
Stanford Law & Policy Review
Vol. 22 (2011) p. 529
Available at: http://works.bepress.com/sara-mayeux/5/