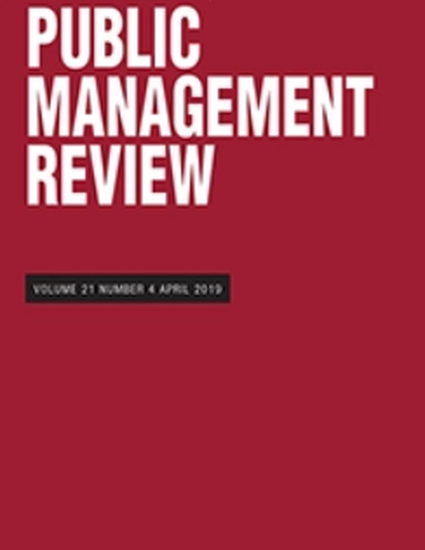 Article
Gender and Performance in Public Organizations: A Research Synthesis and Research Agenda
Public Management Review
Publication Date
4-1-2021
Abstract
This study examines the variations among empirical findings of gender effects on the performance of public organizations; and identifies avenues for future efforts in the scholarship of gender and public administration. The meta-analysis using 72 studies published between 1999 and 2017 demonstrates that studies reporting statistical significance of female leadership and gender representation in the workforce tend to find a positive impact on performance. Study characteristics such as policy types/areas, time scopes, geographical context consistently affect the findings of gender effects, while the variance in measurement strategies and publication status do not make a difference in empirical evidence.
Copyright Statement
This is an Accepted Manuscript of an Article published in Public Management Review on April 2021, available online at doi: 10.1080/14719037.2020.1730940. The content of this document may vary from the final published version.
Citation Information
Sanghee Park. "Gender and Performance in Public Organizations: A Research Synthesis and Research Agenda"
Public Management Review
(2021)
Available at: http://works.bepress.com/sanghee_park/32/