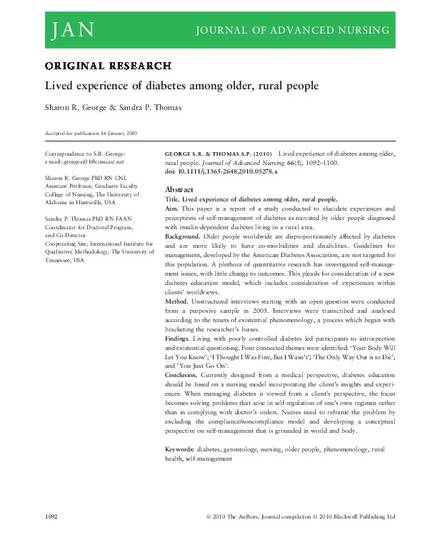 Article
Lived experience of diabetes among older, rural people
Journal of Advanced Nursing (2010)
Abstract
This paper is a report of a study conducted to elucidate experiences and perceptions of self-management of diabetes as narrated by older people diagnosed with insulin-dependent diabetes living in a rural area.
Keywords
diabetes,
gerontology,
nursing,
older people,
phonomenology,
rural health,
self-management
Citation Information
George, S.R., & Thomas, S.P. (2010). Lived experience of diabetes among older, rural people.
Journal of Advanced Nursing
, 66, 1092-1100.