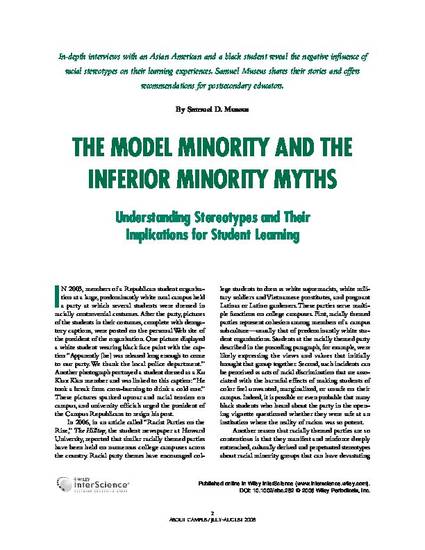 Article
The model minority and the inferior minority myths: Inside stereotypes and their implications for student involvement
About Campus (2008)
Abstract
In-depth interviews with an Asian American and a black student reveal the negative influence of racial stereotypes on their learning experiences. Samuel Museus shares their stories and offers recommendations for postsecondary educators.
Keywords
Asian,
Asian American,
Back,
Minority,
College Students,
Race,
Stereotypes
Citation Information
Museus, S. D. (2008). The model minority and the inferior minority myths: Understanding stereotypes and their implications for student involvement.
About Campus, 13
(3), 2-8.