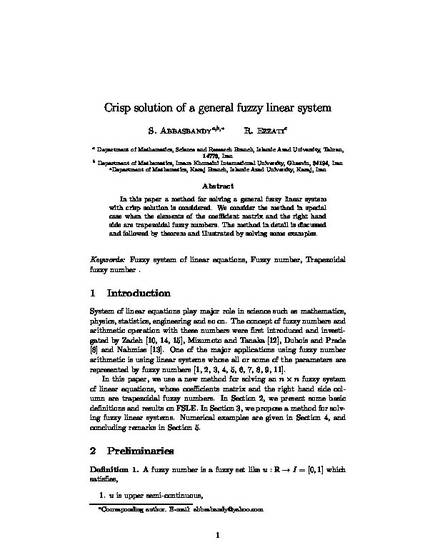 Article
Crisp solution of a general fuzzy linear system
J. Sc. (Islamic AZAD University) (2006)
Abstract
In this paper a method for solving a general fuzzy linear system with crisp solution is considered. We consider the method in special case when the elements of the coefficient matrix and the right hand side are trapezoidal fuzzy numbers. The method in detail is discussed and followed by theorem and illustrated by solving some examples.
Citation Information
S. Abbasbandy and R. Ezzati. "Crisp solution of a general fuzzy linear system"
J. Sc. (Islamic AZAD University)
Vol. 16 (2006)
Available at: http://works.bepress.com/saeid_abbasbandy/13/