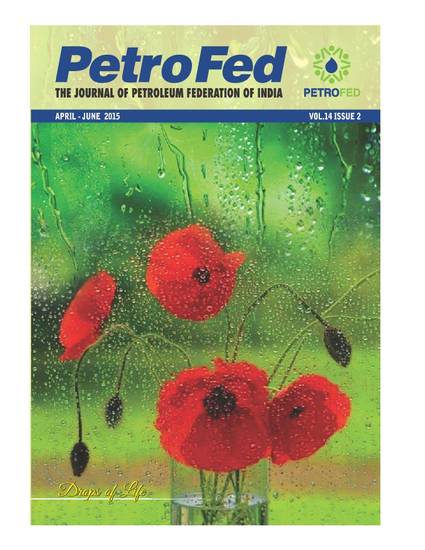 Article
Policy Options for Revenue Neutral GST for Oil and Gas
The Journal of Petroleum Federation of India (2015)
Abstract
1. The study suggests alternative design of GST where tax cascading goes down and prices fall and the Government revenue remains unchanged. 2. Substantial reduction in cascading of taxes is observed for a shift from baseline to alternative scenarios and tax system becomes cleaner. 3. Elimination of cascading of taxes will result in rising export competitiveness of Indian industries in the international markets. 4. In all alternative designs of GST, the prices across the sectors either remain unchanged or decline 5. Dismantling the administered pricing mechanism for petrol and diesel along with introduction of comprehensive GST for petroleum products benefits both upstream and downstream sectors. 6. Non availability or partial availability of input tax credit will result in stranded costs for some sectors (where direct use of out of GST items are high) but the costs will be spread across all sectors of the economy, through sectoral inter-linkages.
Keywords
goods and services tax,
value added tax,
tax cascading,
tax incidence analysis,
ad valorem tax,
input-output analysis,
revenue neutral rates,
taxation of petroleum products,
India.
Publication Date
June, 2015
Citation Information
Mukherjee, S. and R. Kavita Rao (2015), "Policy Options for Revenue Neutral GST for Oil and Gas",
The Journal of Petroleum Federation of India
, Vol. 14, No. 2, pp. 14-17 (April-June 2015).