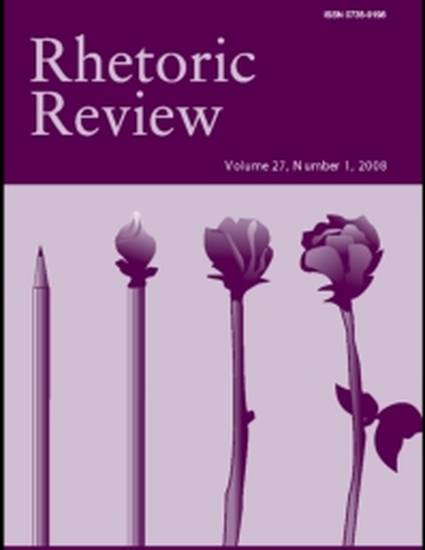 Article
Who Cares if Rhetoricians Landed on the Moon? Or, a Plea for Reviving the Politics of Historiography
Rhetoric Review (2015)
Abstract
Most historical research in rhetorical studies is underwritten by an imperative to "broaden" the field's historical horizons—to seek out overlooked, underrepresented, or excluded subjects. This "broadening imperative" is commonly aligned with revisionary historiography, which became a tool for historians to critique disciplinary values during the canon wars of the 1980s and 1990s. However, due to political and intellectual shifts in recent decades, "broadening" has become a preservative act to strengthen the field's ideological values rather than a critical one to examine them. Ultimately, if historians value the radical perspective of "revisioning," it is necessary to reinvest in critical historiography.
Keywords
revisionary history,
critique,
politics of historiography,
canon,
broadening imperative
Citation Information
Ryan Skinnell. "Who Cares if Rhetoricians Landed on the Moon? Or, a Plea for Reviving the Politics of Historiography"
Rhetoric Review
Vol. 34 Iss. 2 (2015) p. 111 - 128
Available at: http://works.bepress.com/ryan_skinnell/6/