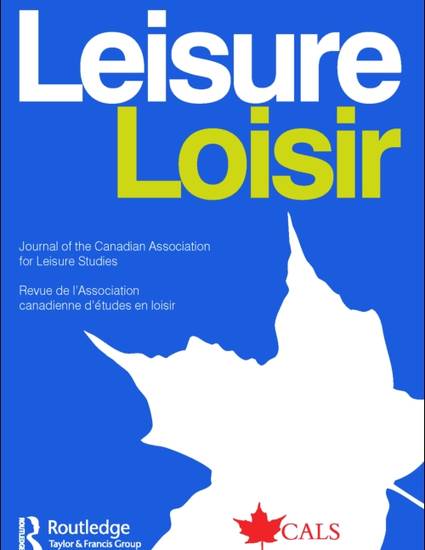 Article
"Just" desserts: An interpretive analysis of sports nutrition marketing
Leisure/Loisir (2013)
Abstract
Straddling the boundary between "junk" and not, sports nutrition is unique among processed foods. Between-meal snacks full of refined carbohydrates, sugar, sodium and even caffeine, qualities that render foods "bad" and off limits in other contexts, these products are consumed during the "work" of organized leisure, and increasingly as part of everyday life by non-athletes. Masquerading as healthy food, with ingredients, flavours and consumption patterns suggestive of children's candy and adult desserts (Douglas, M. (1972). Deciphering a meal. Daedalus, 101(1), 61–81; James, A. (1998). Confections, concoctions, and conceptions. In H. Jenkins (Ed.), The children's culture reader (pp. 394–405). New York: New York University Press.), their use is legitimized by science and the symbolic capital of successful athletes, whose physical capital is used to advertise them (Bourdieu, P. (1978). Sport and social class. Social Science Information, 17(6), 819–840. doi:10.1177/053901847801700603). Semiotic devices related to the gaze, angle of view and anonymity of the voice "sell" us the idea such foods will render us like them. Wrapped in the imagery of hard work and competitive success, sports nutrition is "just" dessert for today's athletes, be they on the field or the couch.
Keywords
sports,
nutrition,
athletes,
junk food
Citation Information
Joylin Namie and Russell T Warne. ""Just" desserts: An interpretive analysis of sports nutrition marketing"
Leisure/Loisir
Vol. 37 Iss. 4 (2013)
Available at: http://works.bepress.com/rwarne/20/