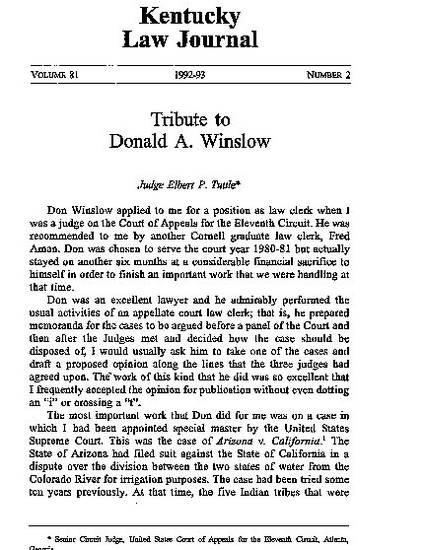 Article
Tribute to Donald A. Winslow
Law Faculty Scholarly Articles
Abstract
This article is comprised of a series of tributes to Donald A. Winslow, who was a law professor at the University of Kentucky College of Law.
Document Type
Response or Comment
Publication Date
1-1-1993
Citation Information
Elbert P. Tuttle et al., Tribute,
Tribute to Donald A. Winslow
, 81 KY. L.J. 285 (1993).