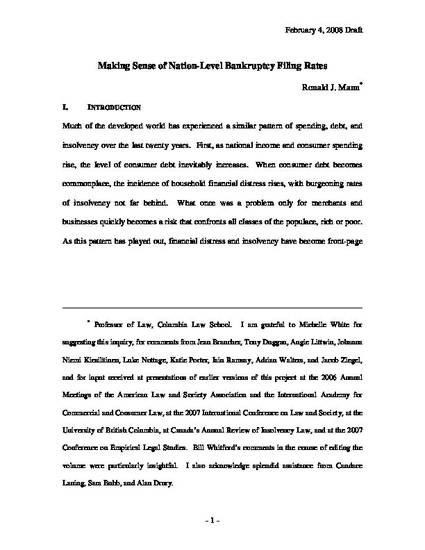 Article
Making Sense of Payments Policy in the Information Age
Georgetown Law Journal (2005)
Abstract
Analyzing the different types of payments policy questions and explaining which should be governed by rules that are based on the underlying transaction and those that are based on the nature of the payments technology.
Publication Date
March, 2005
Citation Information
Ronald J. Mann,
Making Sense of Payments Policy in the Information Age
, 93
Geo. L.J.
633 (2005)