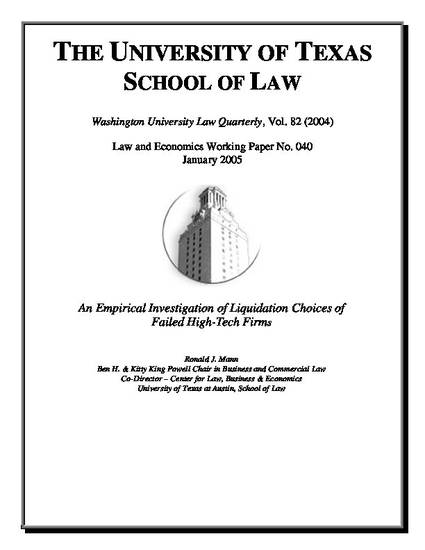 Article
An Empirical Investigation of Liquidation Choices of Failed High-Tech Firms
Wash. U. L.Q. (2004)
Abstract
Examines a dataset of failed high-tech firms (software, telecom, and biotech) to investigate what determines which ones file for bankruptcy. The primary finding is that the easy procedures and wide acceptance of ABCs in California makes bankruptcy a less attractive alternative in California than it is elsewhere.
Publication Date
February, 2004
Citation Information
Ronald J. Mann,
An Empirical Investigation of Liquidation Choices of Failed High-Tech Firms
, 82
Wash. U.L.Q.
1375 (2004)