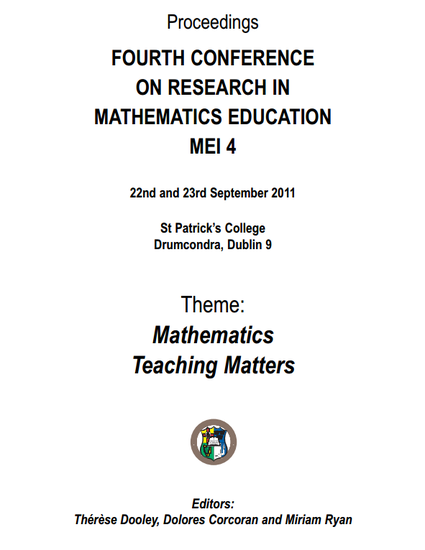 Article
Want Teaching to Matter? Theorize it with Learning...
STEM Faculty Presentations
Document Type
Conference Proceeding
Publication Date
1-1-2011
Citation Information
Tzur, R. (2011). Want teaching to matter? Theorize it with learning ... Proceedings of the Fourth Conference on Research in Mathematics Education MEI 4 (pp. 50-70). St. Patrick College: Dublin, Ireland.