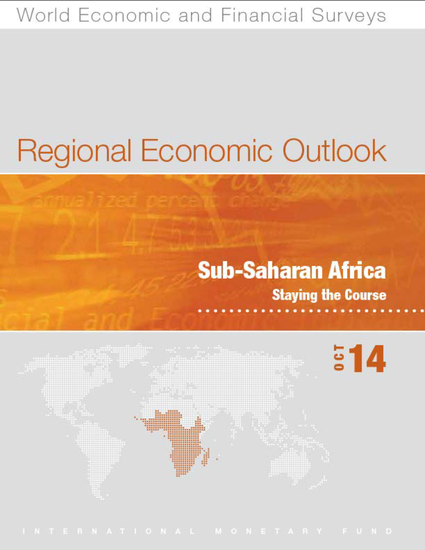 Contribution to Book
Addressing the Infrastructure Deficit in Sub-Saharan Africa
Regional Economic Outlook: Sub-Saharan Africa. Staying the Course (2014)
Abstract
This chapter seeks to identify policy options to close the significant infrastructure deficit in the region. Continued infrastructure development is critical to raise potential growth, accelerate economic diversification, and foster structural transformation. Unreliable electricity supply, in particular, is hampering the transition to higher productivity activities. While many countries have managed to sustain infrastructure investment levels, financed by a mix of domestic resources and external financing, outcomes have not always improved accordingly, suggesting limited investment eficiency. Regulatory and capacity constraints in project development and implementation are also important obstacles to boosting the quality of infrastructure investment and outcomes.
Going forward, the policy challenge is to take advantage of the growing menu of financing modalities while controlling fiscal risks and maintaining debt sustainability. All three broad modalities for infrastruc- ture financing—public investment, public-private partnerships, and purely private investment—come with advantages and pitfalls. As policymakers complement public investment efforts financed by taxation and debt instruments with support for more private participation in infrastructure, the potential resource envelope increases, but so does the institutional capacity requirement to mitigate potential fiscal risks. Overall, countries should seek to upgrade their investment planning and execution capacity, and overhaul regulatory agencies and policies. 
Keywords
Sub-Saharan Africa,
Infrastructure Financing
Publication Date
October, 2014
Publisher
International Monetary Fund
Series
World Economic and Financial Surveys
Citation Information
International Monetary Fund (2014), "Addressing the Infrastructure Deficit in Sub-Saharan Africa," Chapter 3 in
Regional Economic Outlook: Sub-Saharan Africa. Staying the Course
, October 2014, Washington D.C.: International Monetary Fund, pp. 41-58.