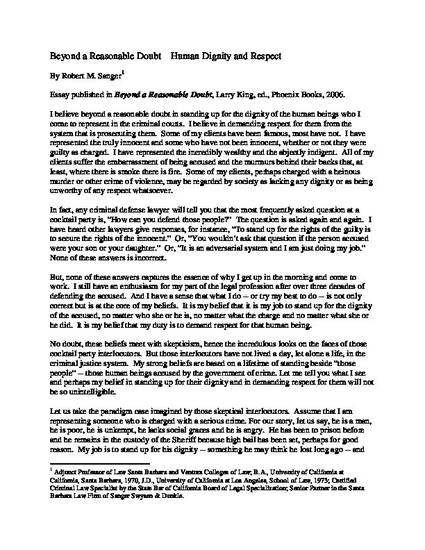 Popular Press
Beyond a Reasonable Doubt -- Human Dignity and Respect
Beyond a Reasonable Doubt, Larry King, ed. (2006)
Abstract
Essay on the Role of the Criminal Defense Lawyer. Criminal defense lawyers are often asked, "How can you represent "those" people?" The article contends that the answer is that the defense lawyer's job is to stand up for the dignity of the individual client and demand respect from the system for that client.
Keywords
Criminal Defense,
Clients,
Human Dignity,
Respect
Citation Information
Robert M. Sanger. "Beyond a Reasonable Doubt -- Human Dignity and Respect"
Beyond a Reasonable Doubt, Larry King, ed.
(2006)
Available at: http://works.bepress.com/robert_sanger/2/