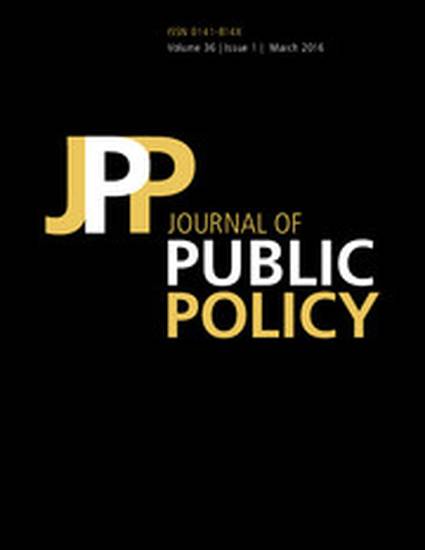 Article
Governance and Organizational Effectiveness: Toward a Theory of Government Performance
Journal of Public Policy (2013)
Abstract
Research on the determinants of government performance has identified numerous factors bearing on effective governance and government's role in it. However, understanding of how these factors are causally inter-related is limited. We take as our point of departure a multi-level analytic framework termed a logic of governance (LOG), previously used to reveal patterns of causality in governance based on hundreds of published research publications. Using a revised LOG, we reinterpret the earlier analysis in terms of organisational effectiveness indicators, and identify patterns of causal interaction in 300 more recent research articles. We formulate a multi-level model of governance that postulates how public policy and management interact to affect government outputs and outcomes. We hypothesise that the exercise of hierarchical authority is more fundamental to performance than has been acknowledged by governance scholars. We challenge the argument that advanced democracies are moving towards "governance without government".
Keywords
Governance,
Outputs and outcomes,
Performance,
Processes,
Structures
DOI
10.1017/S0143814X13000056
Citation Information
Robbie Waters Robichau. "Governance and Organizational Effectiveness: Toward a Theory of Government Performance"
Journal of Public Policy
Vol. 33 Iss. 2 (2013) p. 201 - 225
Available at: http://works.bepress.com/robbie-robichau/26/