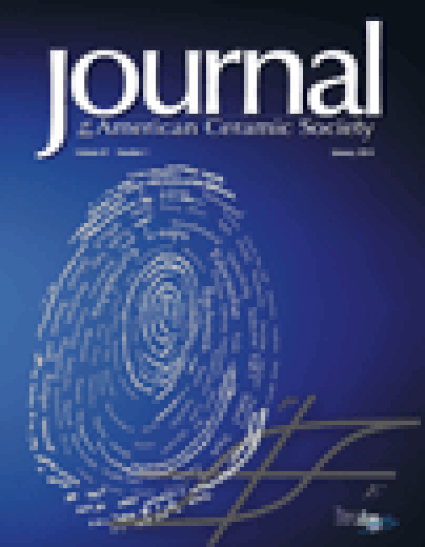 Article
Thermal Expansion of Alkaline-Doped Lanthanum Ferrite Near the Néel Temperature
Journal of the American Ceramic Society
Publication Date
1-1-2014
Abstract
The thermal expansion and magnetic behaviors of divalent, alkaline-doped lanthanum ferrites (La0.9M0.1FeO3, M=Ca, Sr, Ba) were assessed using a combination of dilatometry, magnetometry, time-of-flight neutron diffraction, and high-temperature X-ray diffraction. Néel temperatures were determined through vibrating sample magnetometry and correlated well with changes in thermal expansion behavior observed during both dilatometry and X-ray diffraction. The Néel temperatures observed for pure, Ca-doped, Sr-doped, and Ba-doped lanthanum ferrites were 471°C, 351°C, 465°C, and 466°C, respectively. The effect of divalent substitutions on the magnetic behavior are attributed to charge compensation mechanisms and structural changes in the material.
Citation Information
Geoffrey L. Beausoleil, Patrick Price, David Thomsen, Alex Punnoose, et al.. "Thermal Expansion of Alkaline-Doped Lanthanum Ferrite Near the Néel Temperature"
Journal of the American Ceramic Society
(2014)
Available at: http://works.bepress.com/rick_ubic/76/