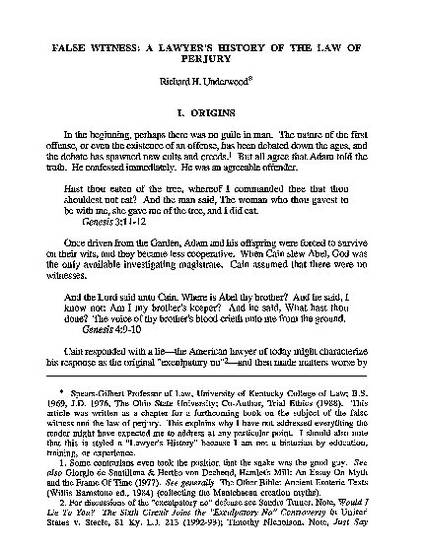 Article
False Witness: A Lawyer's History of the Law of Perjury
Arizona Journal of International and Comparative Law
Abstract
From Cain to Potiphar's Wife to the pig and chicken laws of the Lex Salica of Clovis I, Professor Underwood examines the role of the false witness throughout history. Take a voyage extraordinaire and encounter some of history's most notorious perjurers.
Publication Date
10-1-1993
Citation Information
Richard H. Underwood,
False Witness: A Lawyer's History of the Law of Perjury
, 10 Ariz. J. Int'l & Comp. L. 215 (1993).