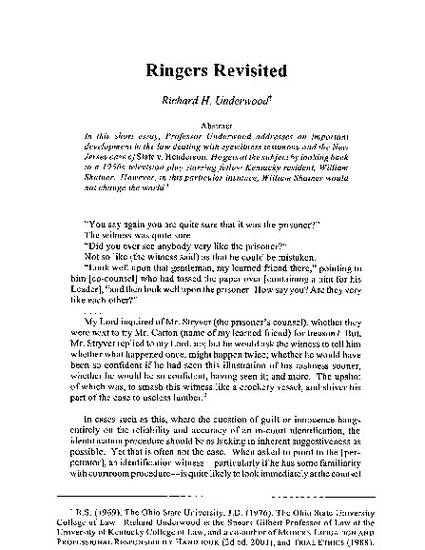 Article
Ringers Revisited
American Journal of Trial Advocacy
Abstract
In this short essay, Professor Underwood addresses an important development in the law dealing with eyewitness testimony and the New Jersey case of State v. Henderson. He gets at the subject by looking back to a 1950s television play starring fellow Kentucky resident, William Shatner. However, in this particular instance, William Shatner would not change the world.
Publication Date
7-1-2013
Citation Information
Richard H. Underwood,
Ringers Revisited
, 37 Am. J. Trial Advoc. 129 (2013).