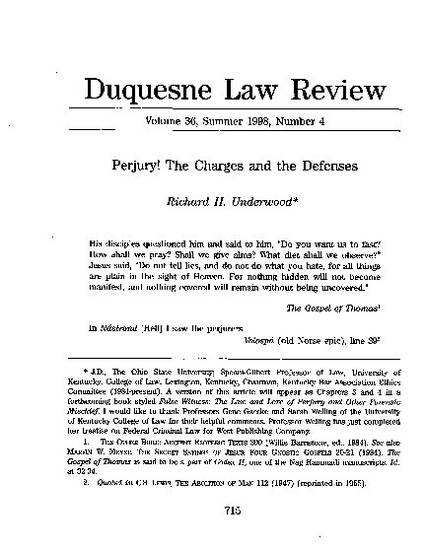 Article
Perjury! The Charges and the Defenses
Duquesne Law Review
Abstract
Perjury is the most hotly debated topic in America today. In this witty and instructive article, the author explains what constitutes the crime of perjury, provides examples of how defendants have sometimes avoided conviction, and discusses the impact of federal and state statutes on prosecutors, defendants, witnesses, the judiciary, the legislature, and society.
Publication Date
7-1-1998
Citation Information
Richard H. Underwood,
Perjury! The Charges and the Defenses
, 36 Duq. L. Rev. 715 (1998).