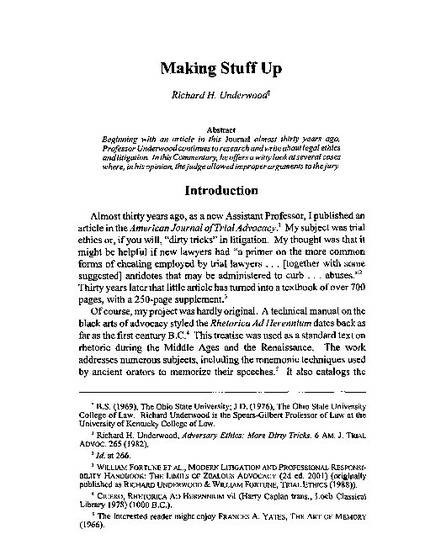 Article
Making Stuff Up
American Journal of Trial Advocacy
Abstract
Beginning with an article in this Journal almost thirty years ago, Professor Underwood continues to research and write about legal ethics and litigation. In this Commentary, he offers a witty look at several cases where, in his opinion, the judge allowed improper arguments to the jury.
Publication Date
7-1-2010
Citation Information
Richard H. Underwood,
Making Stuff Up
, 34 Am. J. Trial Advoc. 151 (2010).