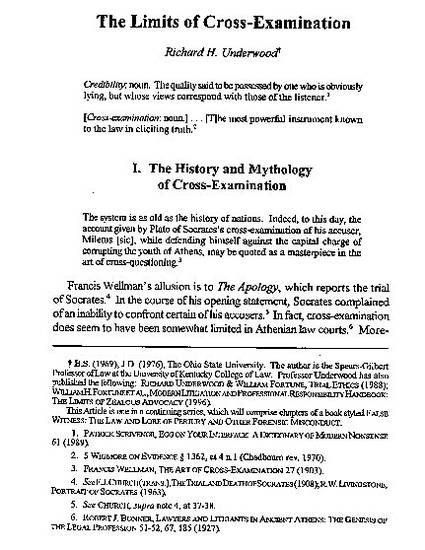 Article
The Limits of Cross-Examination
American Journal of Trial Advocacy
Abstract
In this article, the author compiles the history and methodology of cross-examination from ancient Greece to the modern era. The reality and ethics of cross-examination are explored through anecdotes and detailed histories.
Publication Date
7-1-1997
Citation Information
Richard H. Underwood,
The Limits of Cross-Examination
, 21 Am. J. Trial Advoc. 113 (1997).