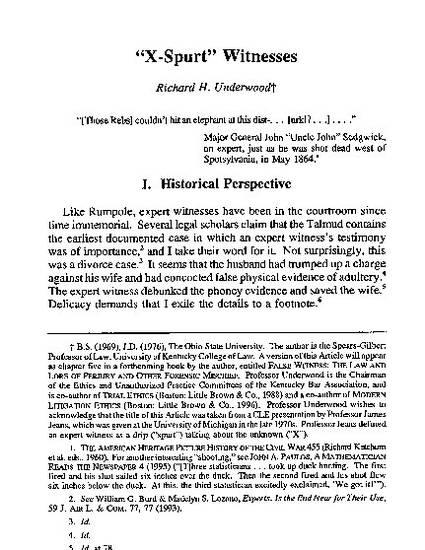 Article
"X-Spurt" Witnesses
American Journal of Trial Advocacy
Abstract
In this article the author pulls together a history of expert witnesses in common law systems. Various issues are explored regarding expert witness testimony, including: the historical underpinnings of the practice, how Daubert controls that issue in modern times, rules of evidence, psychological science, and professional ethics.
Publication Date
10-1-1995
Citation Information
Richard H. Underwood,
"X-Spurt" Witnesses
, 19 Am. J. Trial Advoc. 343 (1995).