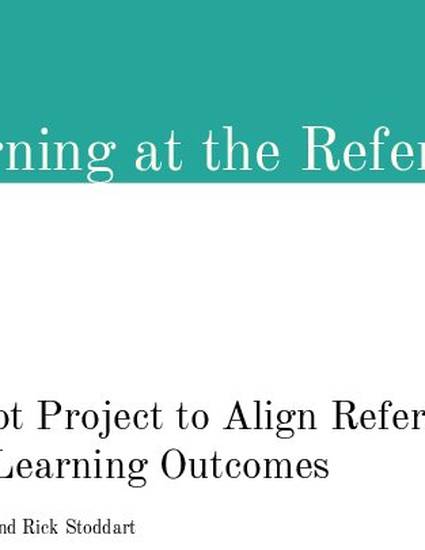 Presentation
Learning at the Reference Desk
Idaho Library Association (2016)
Abstract
Reference desk interactions are rich with opportunities for student learning. Libraries often gather quantitative data about these interactions, but these traditional measures do little to connect to the learning aspect that may or may not occur during these reference encounters. Without proper evidence, it is difficult for libraries to say that reference encounters allow patrons to practice critical thinking skills or build information literacy competencies.This session will describe a pilot project at the University of Idaho Library to redesign the reference assessment instrument to highlight learning activities not captured by traditional means, such as how to evaluate resources, correctly cite materials, or other information literacy-related skills. Learning activities were then mapped to university and national learning goals such as problem-solving, communication, and critical thinking. The assessment instrument now allows reference services to gather evidence to  support statements about the time and effort they contribute to information literacy building skills.The session will present a case for using community or national learning outcomes to better assess the value of reference services and to articulate more fully the library's impact to their educational partners and stakeholders.
Keywords
reference,
learning outcomes,
library assessment
Publication Date
October, 2016
Location
Idaho Falls, Idaho
Citation Information
Rick A Stoddart and Beth Hendrix. "Learning at the Reference Desk"
Idaho Library Association
(2016)
Available at: http://works.bepress.com/richard_stoddart/68/