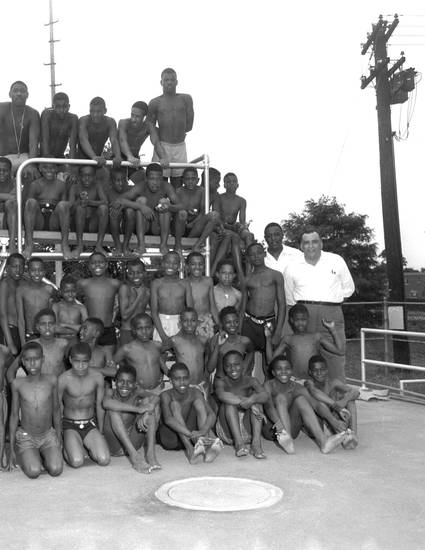 Other
Learn-To-Swin Course at Joyland 1
2013 Black History Month Virtual Exhibit
Photo Source
John C. Wyatt Lexington Herald-Leader photographs.
Description
Free swimming lessons offered by The Lexington Herald-Leader at Joyland Amusement Park, 1950 June 6. Joyland Park operated from 1923 until 1964. The area it occupied is currently a residential neighborhood that retained the Joyland name, northeast of the Lexington downtown center.
Acknowledgements
Image processed and enhanced by Jason Flahardy, University of Kentucky Libraries Special Collections.
Creative Commons License
Creative Commons Attribution-Noncommercial-No Derivative Works 3.0
Citation Information
Reinette F. Jones. "Learn-To-Swin Course at Joyland 1" (2013)
Available at: http://works.bepress.com/reinette_jones/41/