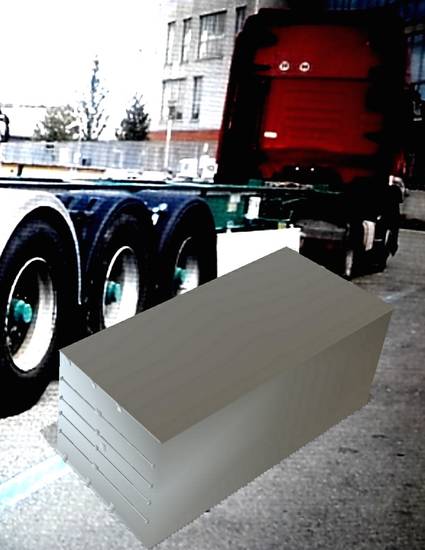 Contribution to Book
The Sustainable Future of Cross-Modal Transportation and Container Supply Chain Through the Augmented Reality
TRA VISIONS 2018 (2018)
Abstract
The history of innovation in human life is full of the fantastic incremental ideas which sometimes resembled and aspired from an ancient contraption, or sought out through a futuristic idea but what is important is that they always attempt to illuminate and illustrate better expectations. However, concerning the Cross-modal freight transportation and European intermodal container logistics, reducing the time hesitating and minimizing the idling time is one of the compelling arguments. Unfortunately, the Cross-modal transportation still suffers from the series of factors those increase the intermodal delivery time in practical working life. 
In such circumstances, "The Sustainable Future of Cross-Modal Transportation Through The Augmented Reality (AR)" project aims to significantly diminish the total idling time of the cross-modal and intermodal logistics among heavy trucks and trains. The bottlenecks and the critical points of delay or delivery inadequacies are retrieved from the "Intermodal Tree's Analysis". In another hand, the technological aids those used to correlate the real-life of Cross-modality into the virtual and augmented reality are Augment (
http://www.augment.com/
) and Aurasma (
https://www.aurasma.com/
) platforms. The project proposes to develop an influential relationship regarding the efficiency of Cross-modal transportation. In addition, the project extends an advanced solution for reducing the trucks, trains, and vessels idling time and determining a technological presentation for the pragmatic connection between the infinite world of virtual reality and logical Multi-modal logistics information in real-time. 
Ranked as 4th Top Idea for Mode by Receiving 80.50 Points
From: TRAVisions - BALance TC <info@travisions.eu> 
To: <sajjad.khaksari@studenti.polito.it>
Reply-To: <info@travisions.eu>
Date: 2018-03-09 15:02
Dear Sajjad Khaksari,
TRAVISIONS 2018 went through the final shortlisting workshop in order to rank the top winners for this year's TRAVISIONS 2018 Young Researcher competition. Unfortunately your idea "L1-16 - The Sustainable Future of Cross-Modal Transportation and Container SC Through the Augmented Reality" was not on the top 3. Your project ranked 4 receiving 80.50 points. I wish to take this opportunity to thank you for your valuable contribution to this year's TRAVISIONS contest. Please note that your idea will be included in the TRAVISIONS book that will be widely disseminated. Industrial members will be able to see your project and also your name and will be able to contact you in case they want to further develop your idea and turn it into a real product. Once again thank you very much for all your efforts and hope that the whole TRAVISIONS competition proved to be a memorable and valuable experience for you and your team.
Kind regards
The TRAVISIONS team
Keywords
Sustainability,
Intermodal Freight Transportation,
Smart Logistics,
Augmented Reality,
Virtual Reality,
Transport Innovation
Publication Date
Spring April 16, 2018
Publisher
TRA VISIONS 2018 YOUNG RESEARCHER COMPETITION
Citation Information
Sajjad Khaksari. "The Sustainable Future of Cross-Modal Transportation and Container Supply Chain Through the Augmented Reality" Vienna, Austria
TRA VISIONS 2018
(2018)
Available at: http://works.bepress.com/redbeardsajjad/39/
Creative Commons License
This work is licensed under a Creative Commons CC_BY-NC-SA International License.