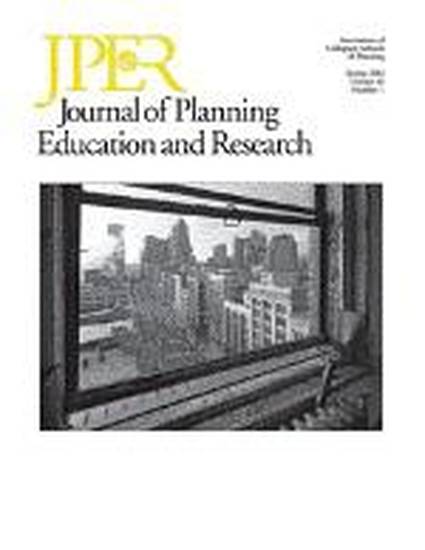 Article
Overcoming the Challenges of Post-disaster Planning in New Orleans
Journal of Planning Education and Research (2009)
Abstract
This article describes how New Orleans ACORN members established a highly productive partnership with more than ninety urban planning students and faculty from Cornell, Columbia and Illinois in 2006 to produce a resident-inspired recovery plan for the Ninth Ward. The article explains how participants in this complex community/university partnership overcame significant racial, class, and age barriers to produce "The People's Plan for Overcoming the Hurricane Katrina Blues" that successfully used primary data regarding building conditions and residents' rate of return to encourage public officials, in the spirit of Paul Davidoff, to reinvest in this historic area of the city.
Keywords
disaster planning,
advocacy planning,
Ninth Ward
Publication Date
March, 2009
DOI
10.1177/0739456X08327259
Citation Information
Reardon, K., Green, R., Bates, K., and Keily, R. (2009). Overcoming the Challenges of Post-Disaster Planning in New Orleans: Lessons from the ACORN Housing/University Collaborative. Journal of Planning Education and Research, 28 (3): 391-400.