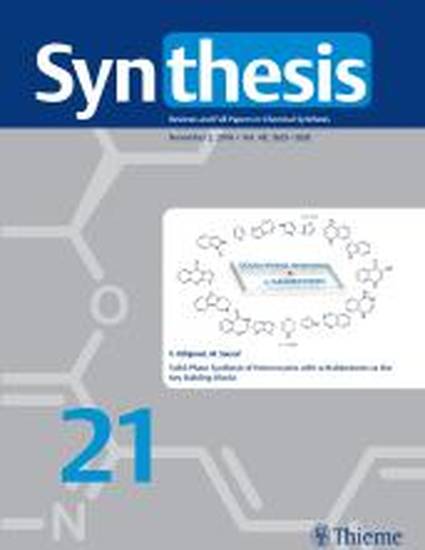 Article
Deprotection of Ketoximes Using Bismuth(III) Nitrate Pentahydrate
Synthesis (2001)
Abstract
Ketoximes undergo facile deprotection in acetone-H20 (9: 1) in the presence 01' 0.5 equivalents of Bi(N03h•5H20. Bismuth(III) nitrate is relatively non-toxic, insensitive to air and inexpensive. These features coupled with the use of a relatively nontoxic solvent system make this method an attractive alternative to existing routes for deprotection of ketoximes.
Keywords
bismuth and compounds,
oximes,
deprotection,
protecting
Citation Information
Ram S. Mohan, Bryce A. Nattier and Kyle J. Eash. "Deprotection of Ketoximes Using Bismuth(III) Nitrate Pentahydrate"
Synthesis
Vol. 7 (2001)
Available at: http://works.bepress.com/ram_mohan/25/