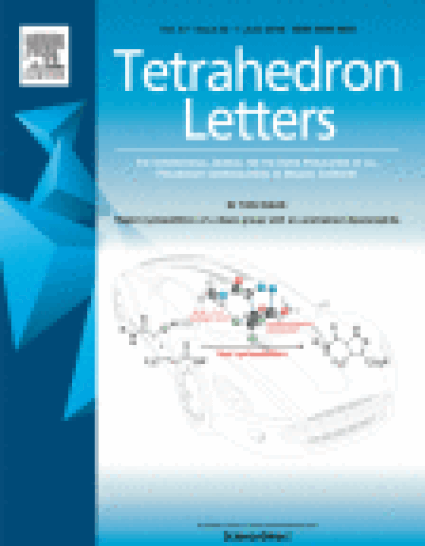 Article
Environmentally Friendly Organic Synthesis Using Bismuth Compounds: Bismuth(III) Iodide Catalyzed Deprotection of Acetals in Water
Tetrahedron Letters (2008)
Abstract
The chemoselective deprotection of a wide range of acetals and ketals in water is catalyzed by bismuth(III) iodide. Bismuth(III) compounds are remarkably nontoxic and hence are attractive as environmentally friendly catalysts.
Citation Information
Ram S. Mohan, Aaron D. Bailey, Ashvin R. Baru and Kendall K. Tashe. "Environmentally Friendly Organic Synthesis Using Bismuth Compounds: Bismuth(III) Iodide Catalyzed Deprotection of Acetals in Water"
Tetrahedron Letters
Vol. 49 (2008)
Available at: http://works.bepress.com/ram_mohan/1/