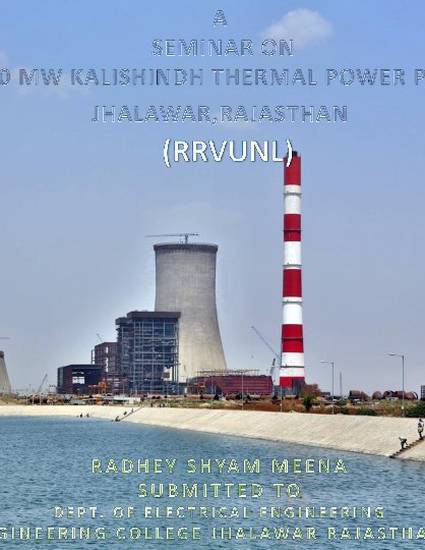 Presentation
SWITCH YARD OPERATION IN THERMAL POWER PLANT(KaTPP Jhalawar Rajasthan)
GOVT ENGINEERING COLLEGE JHALAWAR (2012)
Abstract
Switchyard Provides the facilities for switching ,protection & Control of electric power. To handle high Voltage power with proper Safety measures. To isolate the noises coming from the grid with true 50Hz power SWITCH YARD IS IMPORTANT PART IN THERMAL PLANT. IN KALISINDH THERMAL 400KV AND 220KV SWITCH YARD LOCATED.
Keywords
SWITCH YARD OPERATION,
SWITCH YARD LINES,
CIRCUIT BREAKER REALY OPERATION,
LOAD DEVIDED,
TRANSFORMER
Publication Date
Winter July 12, 2012
Citation Information
RADHEY SHYAM MEENA. "SWITCH YARD OPERATION IN THERMAL POWER PLANT(KaTPP Jhalawar Rajasthan)"
GOVT ENGINEERING COLLEGE JHALAWAR
(2012)
Available at: http://works.bepress.com/radhey_meena/5/