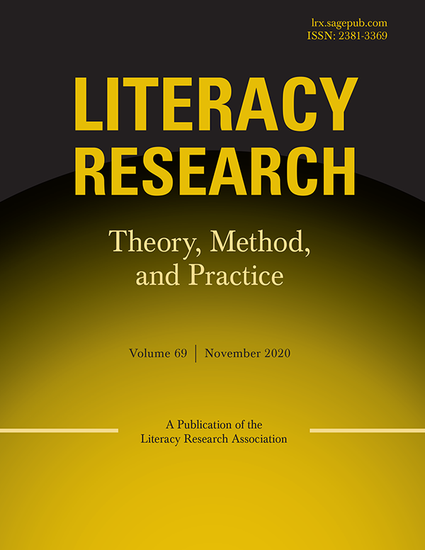 Article
"I wonder if …": The Process of Inquiry in Support of Students' Co-Learning From Online Discussion
Literacy Research: Theory, Method, and Practice (2016)
Abstract
Current views of literacy have expanded to encompass how individuals in sociocultural systems make meaning as they "read" and "write" their world. From this view, the work of students involved in pursuing deeper understandings as they discuss course concepts is a literacy act. This study focused on the inquiry and questioning moves of graduate students as they participated in nine online classroom discussions about course concepts. A coding scheme adapted from several researchers interested in inquiry and knowledge co-construction was applied to the students' comments posted in synchronous online discussion. Findings indicated that students used various inquiry moves to engage actively with course ideas, with some moves more popular than others, and with some students using a wider variety of moves than others. Although the most common moves were of those reacting to others' comments with an interpretation, supporting evidence, or more thoroughly explaining a previously shared idea, threads often developed into more sophisticated inquiry exchanges through "inferences" and "critical evaluations." Implications are offered for the use of an inquiry lens on the contributions of students involved in online classroom discussion as a way to highlight students' active, meaningful knowledge construction.
Keywords
inquiry,
knowledge co-construction,
knowledge building,
online discussion
DOI
10.1177/2381336916661515
Citation Information
Kyle M Williams, J. Hannah Park, Rachel E. Gaines, Eunjeong Choi, et al.. ""I wonder if …": The Process of Inquiry in Support of Students' Co-Learning From Online Discussion"
Literacy Research: Theory, Method, and Practice
Vol. 65 Iss. 1 (2016) p. 365 - 383
Available at: http://works.bepress.com/rachel_e_gaines/8/