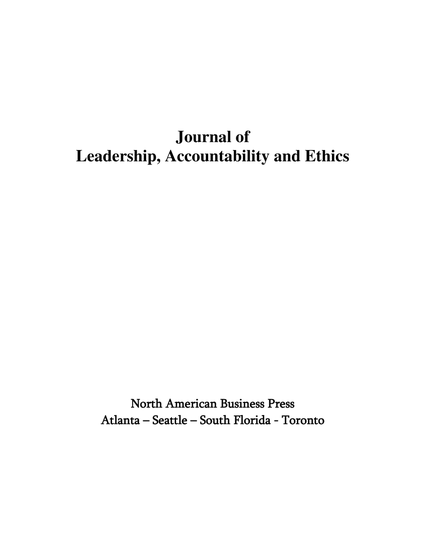 Article
Understanding Donor Intent: Legal and Ethical Lessons From a Religious Nonprofit
Journal of Leadership, Accountability and Ethics
Publication Date
11-1-2015
Abstract
To maintain public trust, nonprofit agencies are legally and ethically obligated to steward gifts according to the donor's intent. This paper examines a donor intent case complicated by more than fifty years of mismanagement of the funds. The authors highlight the legal and ethical obligations that board members and other stakeholders must abide by in managing a nonprofit to protect its reputation and 501(c)3 status. We examine the legal issues related to donor intent, findings in philosophy and moral psychology about quick/automatic and slow/deliberate ethical judgment processes, and practical implications for adoption by boards addressing donor intent challenges.
Citation Information
Ruth Bernstein, J. Brooke Hamilton and Lise Anne Slatten. "Understanding Donor Intent: Legal and Ethical Lessons From a Religious Nonprofit"
Journal of Leadership, Accountability and Ethics
Vol. 12 Iss. 4 (2015) p. 45 - 58
Available at: http://works.bepress.com/r-bernstein/9/