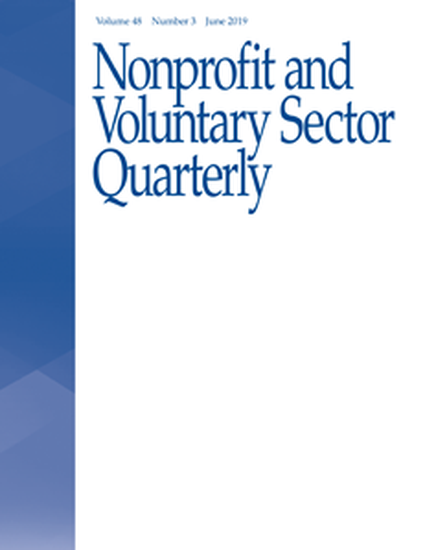 Article
Ethno-Racial Diversity on Nonprofit Boards: A Critical Mass Perspective
Nonprofit and Voluntary Sector Quarterly
Publication Date
4-9-2019
Abstract
The need for greater diversity among organizational leaders and directors remains a challenge for organizations within the third sector, and beyond. This study examines diversity through a critical mass lens; that is, we examine an alternative approach to understanding the relationship between the ethno-racial composition of boards of directors and their perceived ability to engage stakeholders, improve organizational responsiveness, and effectively manage fiduciary responsibilities. Our study, drawing on a survey of 247 boards, clarifies the need for a critical mass approach to leadership diversity by highlighting the uneven impact of diversity on performance demonstrated by periods of accelerating and decelerating effect. We find that boards achieving a critical mass of ethno-racial diversity improved board performance among three governance activities—fiduciary performance, stakeholder engagement, and organizational responsiveness—with our critical mass approach illustrating the uneven impact of diversity on performance for each governance activity. © The Author(s) 2019.
DOI
10.1177/0899764019839778
Version
post print (12 month embargo)
Citation Information
C. Fredette and R. Bernstein. "Ethno-Racial Diversity on Nonprofit Boards: A Critical Mass Perspective"
Nonprofit and Voluntary Sector Quarterly
(2019)
Available at: http://works.bepress.com/r-bernstein/20/