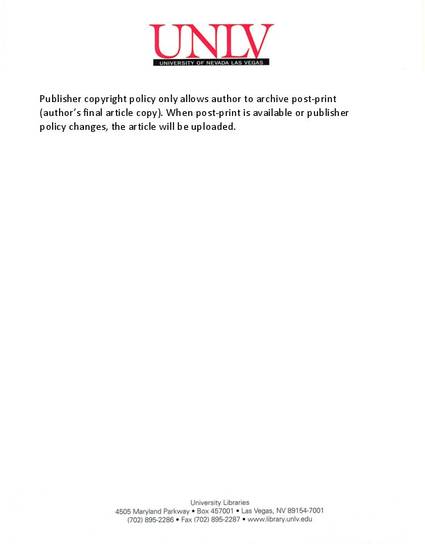 Article
Enhancing library instruction with peer planning
Reference Services Review
Publication Date
4-1-2005
Abstract
Purpose – One of the primary goals of the project was to create a supportive environment for experimentation to enhance classroom effectiveness.
Design/methodology/approach – A group of librarians, the enhancement team, scheduled brainstorming sessions with instructors interested in making changes in their classroom approaches. At the brainstorming plans for session objectives, activities, timing, roles and desired outcomes were made for a specific upcoming class. Most participating instructors chose to enhance their classes by trying either an active learning activity or a group work activity that was new to them. A member of the enhancement team attended each of the peer-planned sessions to take notes and act as an observer, assistant or team teacher, as requested by the instructor. The instructors who participated also filled out brief assessment forms.
Findings – Although neither the non-library faculty nor the students were formally surveyed, the active learning techniques used in the one-shots received positive feedback. In particular, several teaching faculty told the library instructors at the end of the classes that the immediate hands-on activities and the group activities aided the students' comprehension of materials. In addition, a majority of the library instructors noted in their follow-up surveys that the students were noticeably more engaged in the learning process during these classes.
Originality/value – The model of peer coaching at the planning stage, combined with team teaching, will be used to introduce new staff to teaching in the UNLV Libraries' instruction department and continuing staff will be encouraged to open their classrooms to colleagues for ongoing professional development and constructive peer evaluation.
Keywords
Academic libraries,
Active learning,
Information literacy – Study and teaching (Higher),
Library orientation for college students
Permissions
Use Find in Your Library, contact the author, or use interlibrary loan to garner a copy of the article. Publisher copyright policy allows author to archive post-print (author's final manuscript). When post-print is available or publisher policy changes, the article will be deposited
Publisher Citation
Finley, P., Skarl, S., Cox, J. L., & VanderPol, D. (2005). Enhancing library instruction with peer planning.
Reference Services Review
, 33, 112-122. doi:10.1108/00907320510581423
Citation Information
Priscilla Finley, Diane VanderPol, Jennifer Cox and Susie Skarl. "Enhancing library instruction with peer planning"
Reference Services Review
Vol. 33 Iss. 1 (2005) p. 112 - 122
Available at: http://works.bepress.com/pfinley/15/