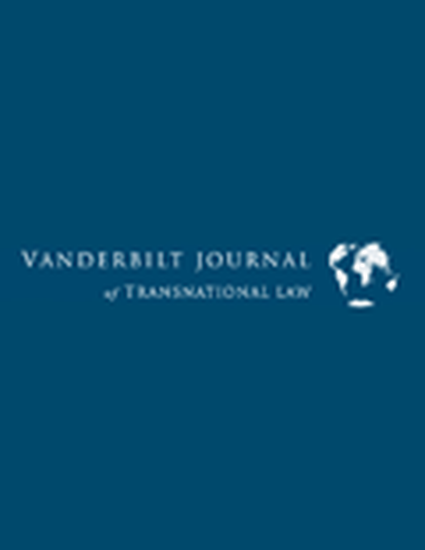 Article
The RCEP and Trans-Pacific Intellectual Property Norms
Vanderbilt Journal of Transnational Law
Abstract
In the past few years, the Trans-Pacific Partnership has garnered considerable media, policy and scholarly attention. Rarely analyzed and only occasionally mentioned is the Regional Comprehensive Economic Partnership (RCEP). This agreement is currently being negotiated between Australia, China, India, Japan, New Zealand, South Korea and the 10 members of the Association of Southeast Asian Nations (ASEAN). Launched in November 2012 under the ASEAN 6 framework, the RCEP negotiations built on past trade and non-trade discussions between ASEAN and its six major Asia-Pacific neighbors.This article examines the RCEP with a focus on the intellectual property norms that it seeks to develop. The first half of the article focuses on the partnership as a mega-regional agreement. It begins by briefly discussing the agreement's historical origins. It then explores three possible scenarios in which the RCEP Agreement will help shape trade and intellectual property norms in the Asia-Pacific region. Specifically, the article evaluates the scenarios in which the agreement will function as a rival pact, a building block and an alternative path.The second half of this article turns to a more specific focus on intellectual property norms that are being established through the RCEP negotiations. It not only discusses the latest leaked draft of the RCEP intellectual property chapter but also closely analyzes this chapter in five distinct areas: copyright, trademark, patent, trade secret and intellectual property enforcement. The article then tackles the question concerning whether the RCEP Agreement will contain an intellectual property chapter — and, if so, whether such a chapter will look like the intellectual property chapter in the TPP Agreement. The article concludes by turning to a much harder question concerning whether the RCEP intellectual property chapter will, and should, contain high or low protection and enforcement standards. It explores the pros and cons of high intellectual property standards in the Asia-Pacific region.
Publisher
Vanderbilt University Law School
Citation Information
Peter K. Yu. "The RCEP and Trans-Pacific Intellectual Property Norms"
Vanderbilt Journal of Transnational Law
Vol. 50 Iss. 3 (2017) p. 673 - 740
Available at: http://works.bepress.com/peter_yu/232/