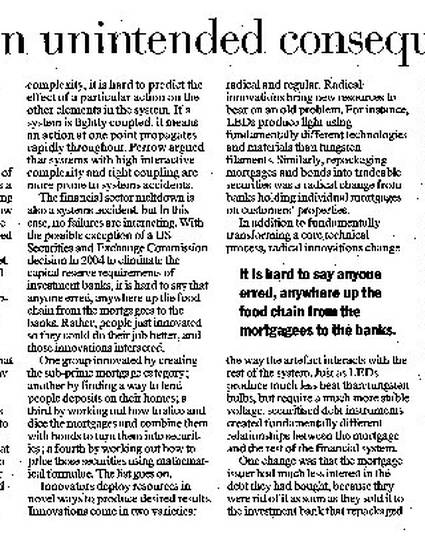 Popular Press
Simply an unintended consequence of innovation
Australian Financial Review (2008)
Abstract
This Op-Ed argues that the financial meltdown can be understood as an example of a systems accident, as first described by Charles Perrow. Innovations in the financial system increased interactive complexity, increased coupling, and increased the extent of mis-matches between the financial system in reality and the financial system that the regulators thought they were regulating.
Publication Date
October 19, 2008
Citation Information
Peter Cebon. "Simply an unintended consequence of innovation"
Australian Financial Review
(2008)
Available at: http://works.bepress.com/peter_cebon/9/