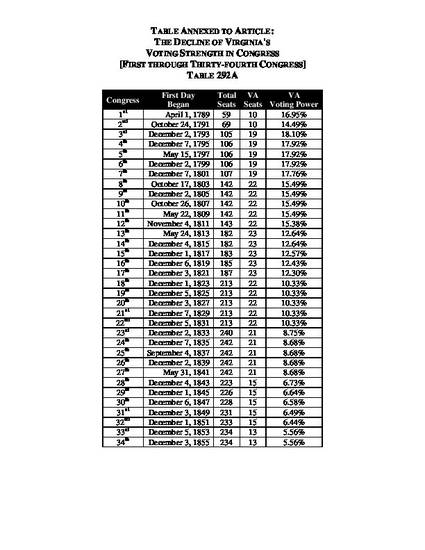 Article
Table Annexed to Article: The Decline of Virginia's Voting Strength in Congress
2 Our Constitutional Logic 292 (2012)
Abstract
The voting strength of the original thirteen states declined as new states entered the Union and population moved west. OCL tables the changes in Virginia's congressional delegation. The information backgrounds Sen. Calhoun's speech (March 4, 1850) against the Compromise of 1850.
Keywords
apportionment,
new state-making
Publication Date
August, 2012
Citation Information
Peter J. Aschenbrenner. "Table Annexed to Article: The Decline of Virginia's Voting Strength in Congress"
2 Our Constitutional Logic 292
(2012)
Available at: http://works.bepress.com/peter_aschenbrenner/121/