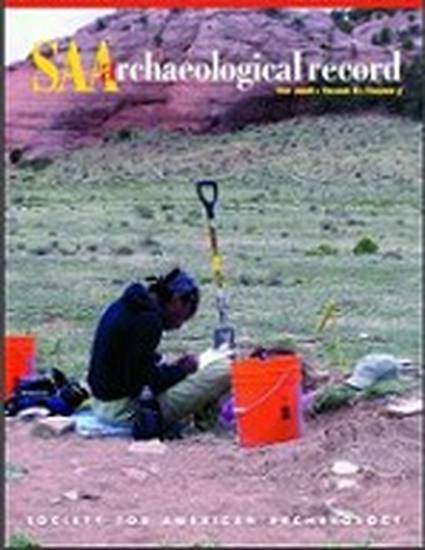 Article
"What Skills Do I Need to Get and Keep a Job in Archaeology?"
The SAA Archaeological Record (2006)
Abstract
The SAA Committee on Curriculum was established in 2003 to foster the implementation of the principles outlined in Teaching Archaeology in the Twenty-first Century: (1) stewardship, (2) diverse interests, (3) social relevance, (4) ethics and values, (5) written and oral communication, (6) baisc archaeological skills, and (7) real-world problem-solving (http://www.saa.org/aboutsaa/committees/curriculum/principles.html. Our committee supplements the important work of the SAA Task Force on Curriculum, which began the M.A.T.R.I.X. Project and developed a number of syllabi for undergraduate courses that actively incorporate these seven principles (http://www.indiana.edu/~arch/saa/matrix/homepage.html).
Publication Date
May, 2006
Citation Information
Pei-Lin Yu, Barbara Mills and Anna Neuzil. ""What Skills Do I Need to Get and Keep a Job in Archaeology?""
The SAA Archaeological Record
Vol. 6 Iss. 3 (2006)
Available at: http://works.bepress.com/pei-lin_yu/6/