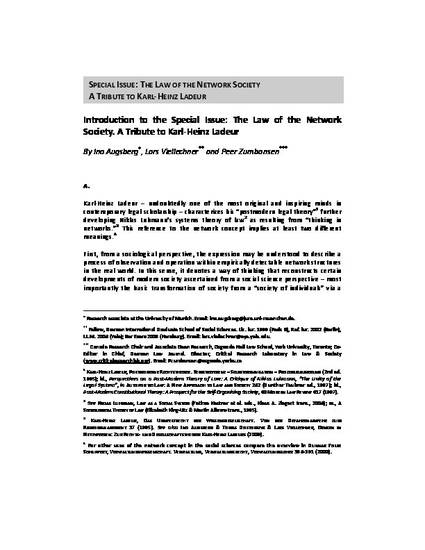 Article
Introduction to the Special Issue: The Law of the Network Society, A Tribute to Karl-Heinz Ladeur
German Law Journal. Volume 10, Number 4 (2009), p. 305-310.
Document Type
Introduction
Publication Date
1-1-2009
Creative Commons License
Creative Commons Attribution-Noncommercial-No Derivative Works 4.0
Citation Information
Augsberg, Ino, Lars Viellechner, and Peer Zumbansen. "Introduction to the Special Issue: The Law of the Network Society, A Tribute to Karl-Heinz Ladeur."
German Law Journal
10.4 (2009): 305-310.