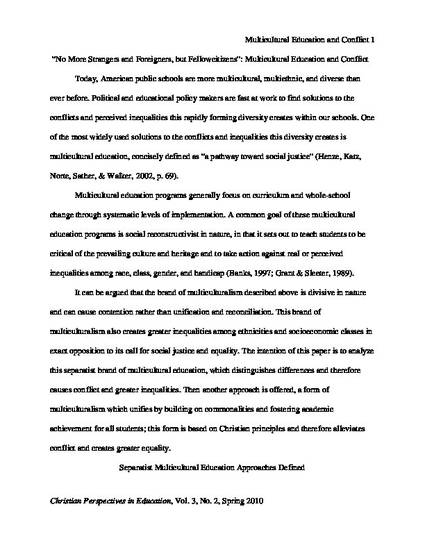 Article
"No More Strangers and Foreigners, but Fellowcitizens:" Multicultural Education and Conflict
Christian Perspectives in Education
Abstract
This paper argues that prevalent forms of multicultural education are separatist and divisive in nature, irrational, inequitable, and can cause conflict. A unifying brand of multicultural education is offered as an alternative which builds on commonalities, can alleviate conflict, fosters academic achievement for all students, and is built on Christian principles.
Citation Information
Jamon F Peariso. ""No More Strangers and Foreigners, but Fellowcitizens:" Multicultural Education and Conflict"
Available at: http://works.bepress.com/peariso/2/