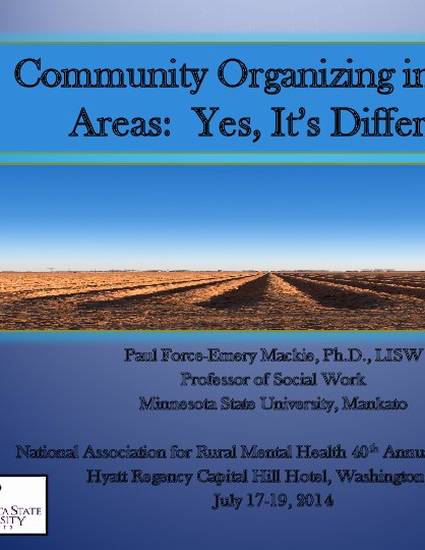 Presentation
Community Organizing in Rural Areas: Yes, It's Different
Social Work Faculty Publications
Document Type
Conference Presentation
Publication Date
7-19-2014
Abstract
This presentation focuses on the theory and practice of community organizing in rural areas. Special attention will be placed on how different organizing practices may be received based on rural cultural norms.
Creative Commons License
Creative Commons Attribution-Noncommercial 4.0
Citation Information
Mackie, P.F.E. (2014). Community Organizing in Rural Areas: Yes, It's Different. National Association for Rural Mental Health 40th Annual Conference. Washington, DC. July 19, 2014.