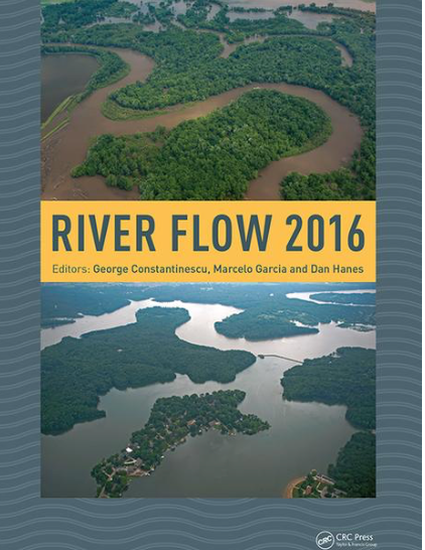 Contribution to Book
Modeling bed-material sediment transport on a river network
River Flow 2016: Iowa City, USA, July 11-14, 2016 (2016)
Abstract
Understanding how river-channel processes aggregate at the watershed scale is becoming increasingly important for watershed managers. Here we describe a network-based framework for mod- eling sediment transport in a watershed that involves (1) decomposing the landscape into a connected network of elements including river channels, lakes, etc., (2) spatially and temporally distributing inputs of sediment according to a sediment budget, and (3) tracking these inputs through individual landscape elements via process-based time delays. The resulting bed-material sediment transport model described herein includes recurrent inputs informed by a sediment budget and also lake and in-channel storage with feedback between in-channel storage and channel slope. The model was used to simulate spatial and tem- poral bed-sediment depths on an entire river network at the watershed scale. 
Publication Date
June, 2016
Editor
George Constantinescu, Marcelo Garcia, and Dan Hanes
Citation Information
Patrick Belmont, J. A. Czuba, K. B. Gran, P. R. Wilcock, et al.. "Modeling bed-material sediment transport on a river network"
River Flow 2016: Iowa City, USA, July 11-14, 2016
(2016) p. 1311 - 1313
Available at: http://works.bepress.com/patrick_belmont/99/